Our People Strategy 2021-2024 outlines the things we're doing to create a positive and inclusive culture that attracts and retains the best people. We want to motivate and inspire our colleagues to serve our customers and empower our managers to make the right decisions for their teams.
We know that in order to thrive at work, our colleagues need to feel that their wellbeing is supported. We offer a holistic reward and wellbeing package that provides choice and flexibility for employees to tailor their employee benefits to different stages of their careers and lives.
High-quality wellbeing resources, support and events are on offer to enable employees to manage their own physical, mental and financial wellbeing - and can get appropriate, confidential support when they need it.
Our People Strategy sets out how we will make sure we create a positive culture that attracts and retains the best people, motivates and inspires them to serve our customers and enables them to be their true selves at work.
Employee volunteering
Up to two paid days every year are on offer to our colleagues who want to take part in our Employee Volunteering programme. Volunteering placements in the community give our colleagues the opportunity to support the diverse communities where we work and live during working hours.
While giving something back to local causes, our colleagues can offer their own knowledge and expertise, or learn something new. Placements offer great opportunities and health benefits to our team – and make a real difference in our communities.
Find out more about employee volunteering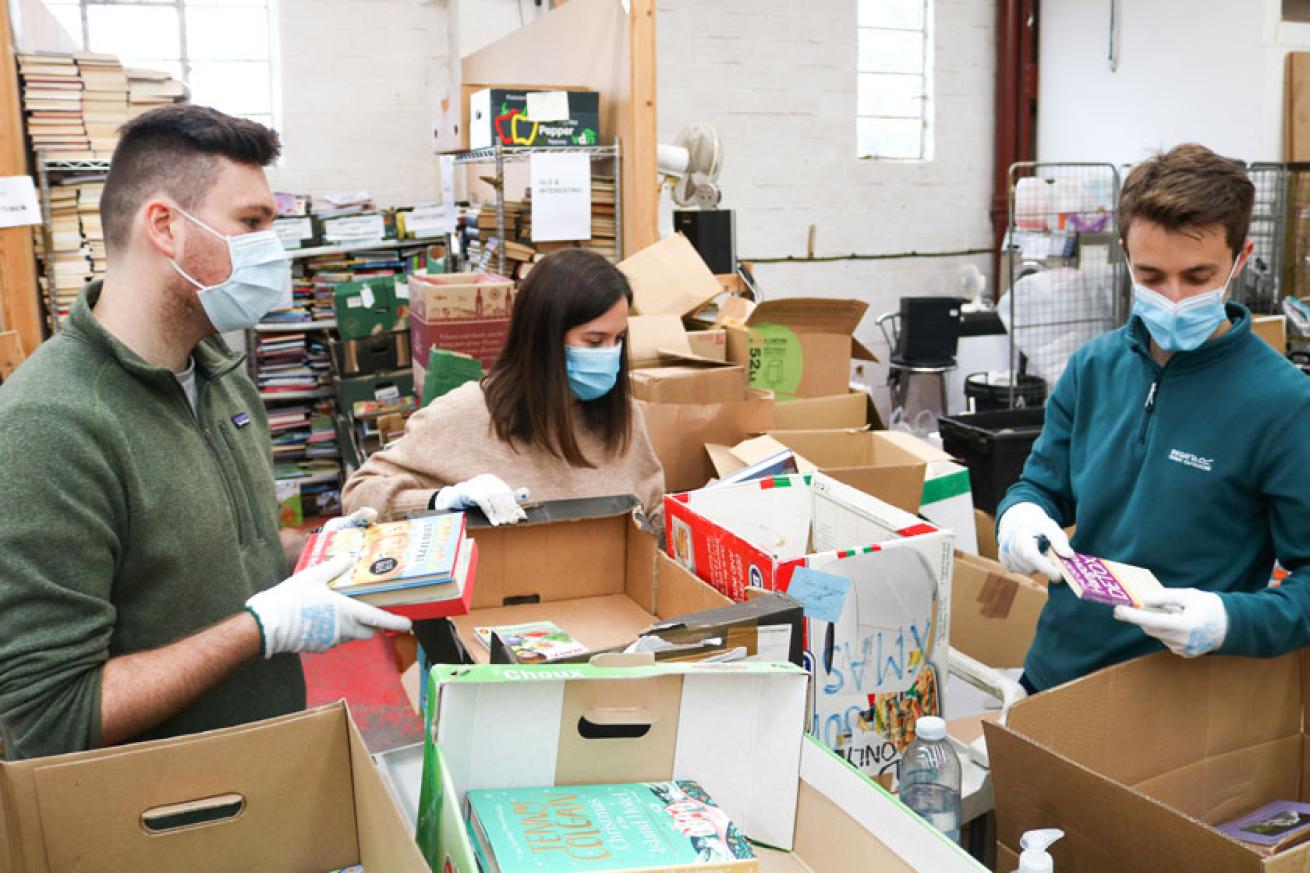 Learning and development opportunities
We support our colleagues to develop their careers through a range of engaging learning and development opportunities, both in person and online.
Through our innovative Sanctuary Learning Academy, we make sure everyone's potential is nurtured and maximised, and more colleagues than ever are taking part in our eLearning modules.
A career, not just a job
We welcome our new employees with a modern, engaging and thorough induction that encourages them to feel part of our team. Everyone should feel part of delivering our mission and supporting our customers, and we want to embed a culture where we can all feel confident in demonstrating inclusive behaviours.
We invest in the development of our people so everyone can fulfil their full potential. Our colleagues use 'My Performance', a performance management system, to create individual personal development plans and record their achievements.
We're committed to providing high-quality apprenticeship opportunities, including our Nursing Associate Apprenticeship Programme and Mature Apprenticeships, and we have a well-established graduate scheme.
Mental health first aiders
Our activities are designed for the wellbeing of our people, and we've held a range of inspiring and informative sessions which hundreds of people have attended.