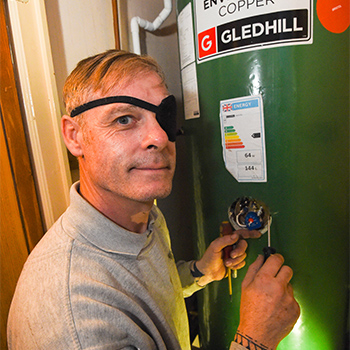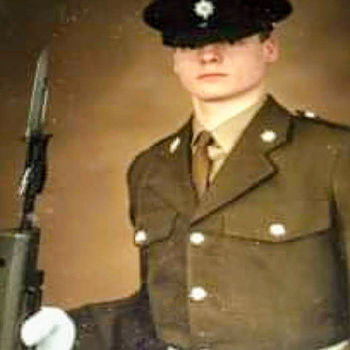 Darren Carter
Multi-Trade Operative
"I was formally a colour sergeant in the British Army. When I was at school I knew where my life would begin and that was only ever going to be an infantry man in the army. All the way through school I kept myself fit to prepare myself for what I was going to pursue when I left school. I grew up with it too due to my old man also being the same, so it was the most obvious way for me to follow." 
"I served for many years ending up as a second in command of an infantry sniper platoon and my only qualification was what I was good at which was hidden behind a rifle. I guess I used my best asset at the time, so I was successful. I was also a small arms instructor at both junior and senior level which led me to teach new recruits to become soldiers."
"As a frontline soldier the only qualification we have is war and weapons so to pursue a career in civvy street after being shot at or saving so many lives, it's disheartening to know we will struggle to become anything else other than a grunt (military term for infantry man). This makes it much harder for us than soldiers who also have a civil qualification like a mechanic or an electrician in the Royal Electrical & Mechanical Engineers, or a carpenter in the Royal Engineers... but I can certainly promise there is light at the end of the tunnel."
"With all that being said I knew this would all come to an end so I needed to get used to the idea of becoming a civilian. I found it so hard coming out of the army - it almost destroyed me. But I pursued a course in college before I came out. I completed this with the qualification to become a carpenter. I was lucky enough to start work as soon as I left but I still found it very hard to come to terms with. From my perspective, I was now being ordered around by minors and spoken to like dirt - this was the hardest thing for me to accept this was now my reality."
"I swear I hated feeling like this but again I pushed myself to succeed and not give up. After working at a few other companies, I found Sanctuary. I've got to say I feel better than I ever have in years. I now have a great boss who's more like a friend and he's always committed to follow the rules and actually listen if a problem arises. Because of this I feel I have a part of my life back and it feels great. Leaving the army in 2008 was the hardest part of my life but as the years have gone by I've finally found what I was looking for as a civilian."
"I'm extremely happy now as at present I'm a multi skilled operative with Sanctuary and I really enjoy this. Being out on the open road doing different things every day, it couldn't be better and is satisfying"
"At present I'm now looking to pursue a new career as a maintenance surveyor within Sanctuary. There are thousands of job opportunities within the company and I'm committed to stay and progress with Sanctuary because I now feel I have found my way as a civilian. To me that's the perfect beginning even though it took a while to get there. "My advice to any servicemen and women finding it difficult as I did would be, don't give up and you will eventually find what you're looking for - it does get better."