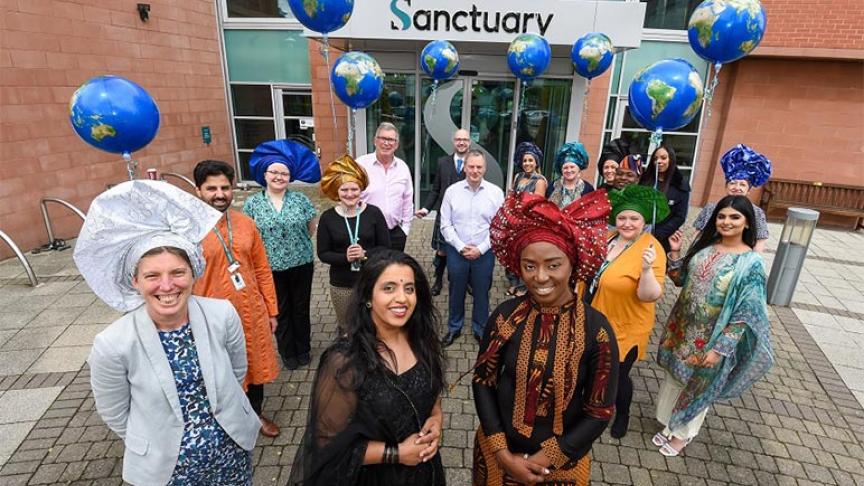 Sanctuary staff across the country have taken part in a series of events to celebrate cultural diversity in the workplace.
Championed by Sanctuary's Race Equality Network, staff celebrated by sharing traditional food, playing traditional music and coming to work in traditional dress. It was a chance to bring colleagues together, encourage conversations about cultural diversity and promote greater understanding.
At our Worcester offices, an international food festival provided a delicious spread of homemade dishes, from jerk chicken and plantain to samosas and Victoria sponge. Staff were also able to experience a professionally styled gele headwrap.
Ade Osunsanmi, Assistant Procurement Manager – Finance, said: "I wanted to share a piece of the Nigerian culture with my colleagues. Gele is a unique piece of fashion that has evolved over the years and that many people love. It opened the conversation about cultural dressing, and I had the opportunity to find out about kilts and admire beautiful Asian dress."
In Hull, Binta Bojang, Customer Service Officer, brought in a homecooked jollof.
Cultural day was great – it was nice to introduce my culture and origin to my colleagues so I cooked our traditional jollof rice, originally from the Gambia in West Africa.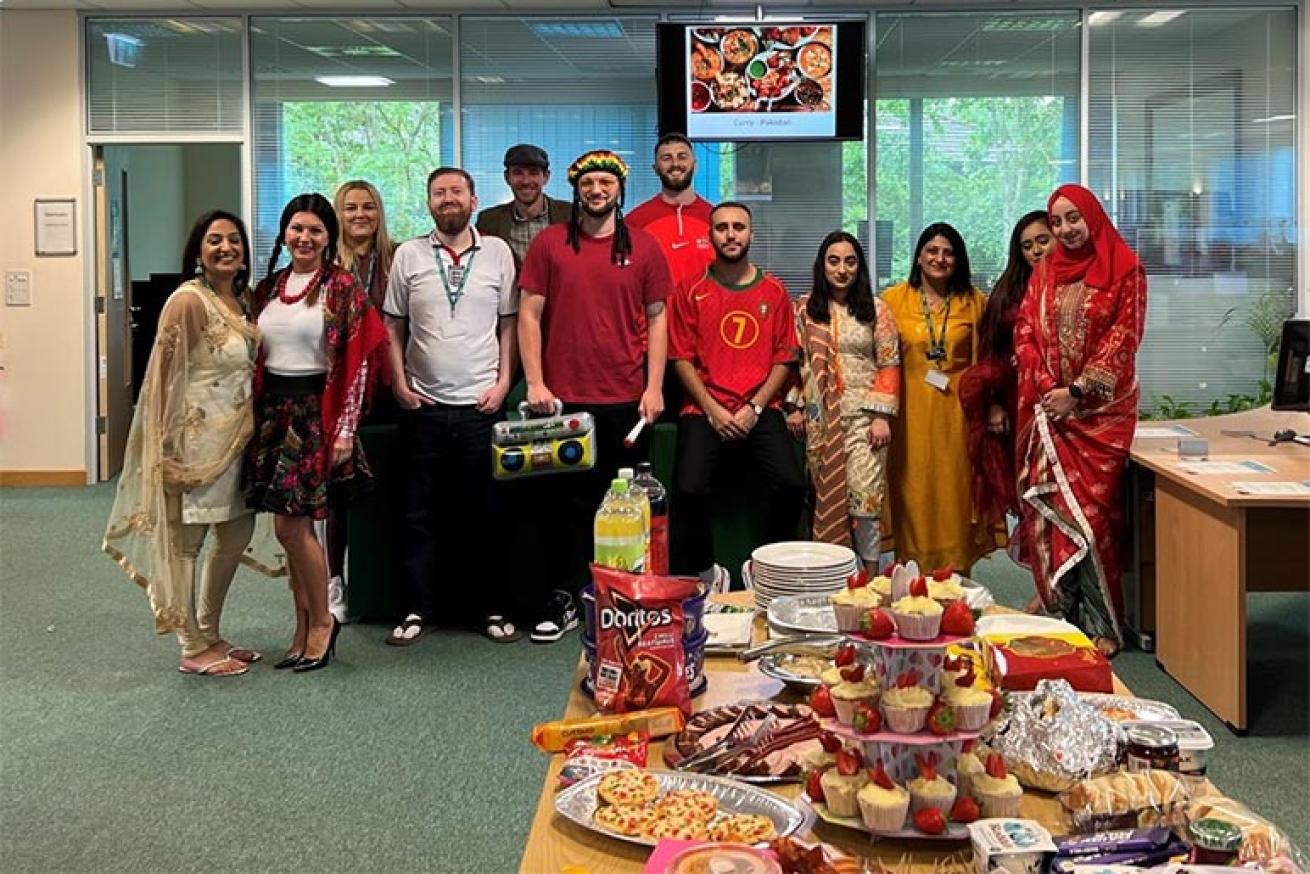 In Adderbury, staff from our Central Income team shared food, decorated desks and hosted a quiz.
Karan Nagra, Income Team Manager, said: "It was an amazing day celebrating different cultures from around the world. The atmosphere was buzzing and I am proud to have been part of the celebration and seeing so many colleagues get involved."
These celebrations and others at homes and offices across the country were held to mark the UN's World Day for Cultural Diversity for Dialogue and Development.
Equality, diversity and inclusion at Sanctuary
Diversity is about valuing all kinds of difference. Inclusion is about the individual's experience in the workplace and society. Our goal is to be a diverse and inclusive organisation, where our people thrive and respond to customers with fairness and empathy.
Find out more about equality, diversity and inclusion at Sanctuary.