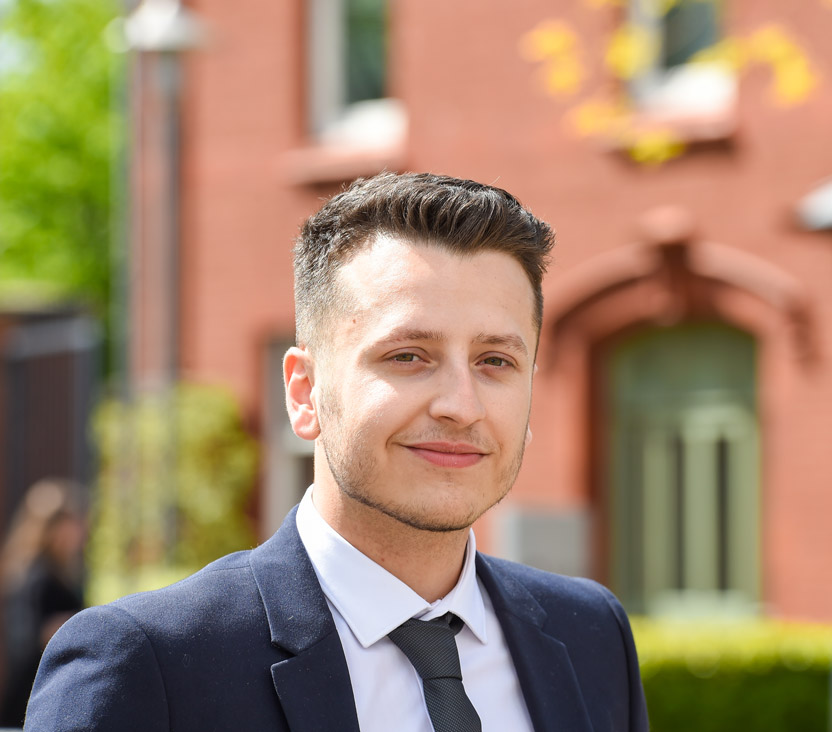 Nathan Griffiths – Graduate Case Study
Through serving his community as a local councillor and studying Politics at university, Nathan developed a passion for delivering change for those most in need. This, alongside experience working in the construction industry as a laborer and admin assistant instilled an appreciation for housing and its transformative effect on local communities.
It was Sanctuary's role as a non-profit housing and support provider that first appealed to him, presenting an opportunity to take his interests of community work and housing into a professional capacity.
"Sanctuary not only provides homes and support to some of the most vulnerable people in our country, but they also take enormous pride in continually investing in these communities after the builds are complete". This social responsibility was a very important factor when Nathan chose to apply. "It was really important to me to work for a company who prioritised delivering the best possible outcomes for its residents instead of focusing on profit accumulation. I take great satisfaction in knowing that my primary objective at work is improving people's lives".
Nathan is currently undertaking a placement in the Community Investment team, helping channel investment funding to Sanctuary Supporting Living areas.
"Community Investment is integral to building sustainable communities. Working with stakeholders and residents to deliver the most advantageous outcomes has been an enormously rewarding and enjoyable experience so far". "My manager has given me a lot of autonomy over defining my project which has suited me really well. Having the trust of senior management to carry out project shows just how highly Sanctuary values its graduates and trusts in their ability as professionals.
Nathan, who studied Politics at Coventry University was very impressed with Sanctuary's unique recruitment process. "Like many Non-Russell Group graduates, I thought that graduate schemes were out of reach, especially in such a competitive market. However, Sanctuary's recruitment process made it very clear that if you had the right attitudes, skillsets, and leadership capabilities then you have every opportunity to be successful. Therefore, I would encourage everyone seeking a rewarding and exciting career to apply for the scheme".