Sanctuary's employee volunteering scheme has been supporting volunteer placements for our staff since 2013.
We are proud to offer our employees the opportunity to volunteer for up to two days per year in the communities we support.
We know how important it is for staff to learn new skills, meet new people and offer their unique skill sets in different settings to help others. We believe that there is no better way to understand our Community Investment programme than to get involved through volunteering in the communities where staff live and work.
If you are a charity or community group and would like our help on a short-term project, then we really want to hear from you. We are always looking for new employee volunteering partners to help us coordinate opportunities for our staff.
How we can help
Our employees can volunteer for up to two days per year or up to 14 hours per placement. Placements should take place Monday to Friday during normal office hours and in some cases small grants can be made available to help with your project.
Sanctuary employee volunteers can help your charity or community group make improvements or complete a special project. Sanctuary staff have a wide variety of professional and personal skills that can support your organisation to:
Raise awareness of the work that you do in your community

Access a range of professional skills, for example IT support, marketing, PR, social media, maintenance support

Complete a project on your 'wish list'

Improve indoor and outdoor spaces.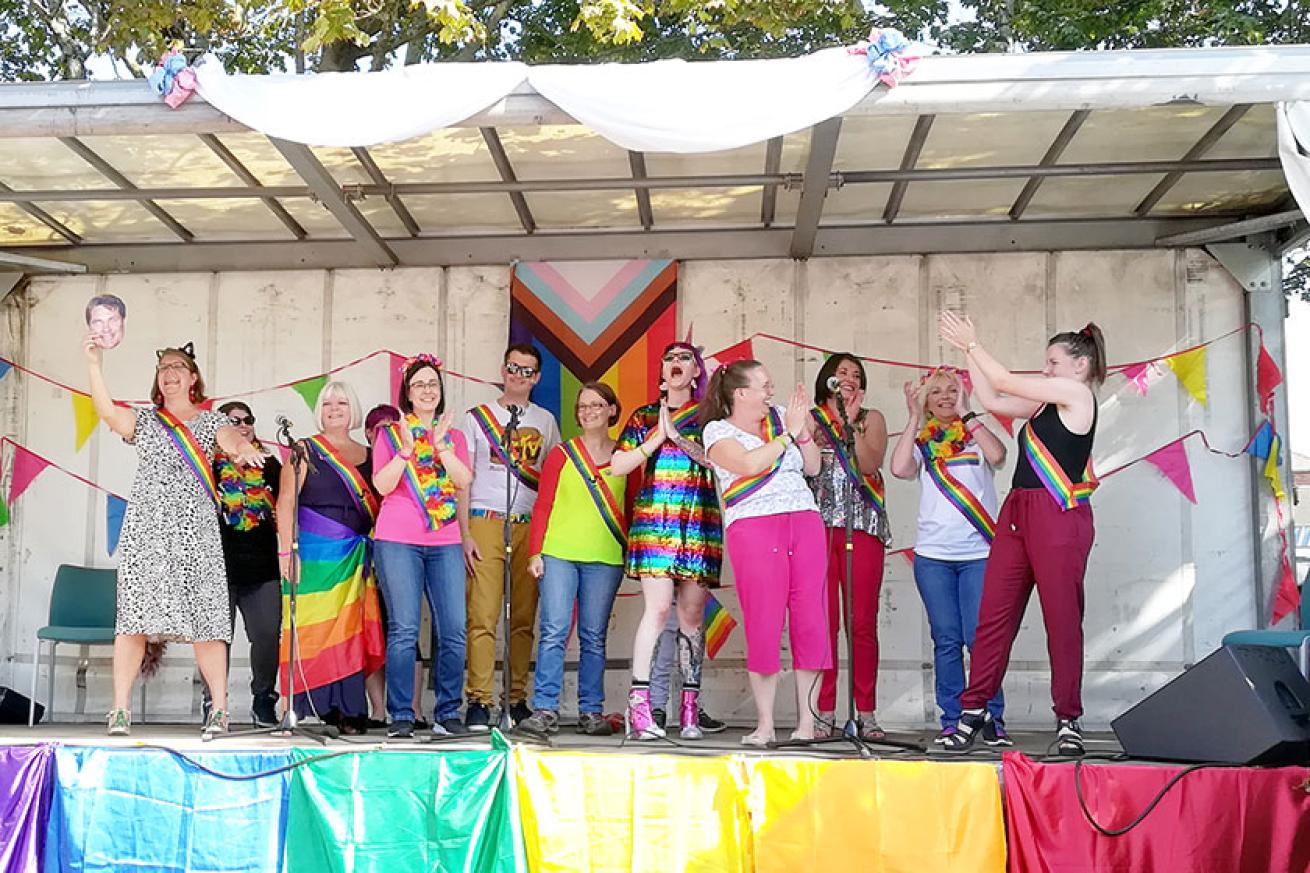 Twenty Sanctuary employee volunteers, including the Worcester office staff choir, took part in Worcestershire Pride.
As one of the event's lead sponsors, Sanctuary's staff volunteers marshalled and participated in the parade, which had upwards of 1,000 people, ran a stall at the main event site and the choir took to the stage to sing a range of hits.
Mathew Skilbeck, Vice Chair of Worcestershire Pride, commented: "Thank you for your amazing support, Worcestershire Pride would not be possible without the hard work and dedication of this year's volunteer team."
How we have adapted
The COVID-19 pandemic had a significant impact on the delivery of our Employee Volunteering scheme. We adapted by exploring virtual opportunities to connect and build resilience for our customers.
The telephone befriending scheme, for Sanctuary Supported Living, was established in June 2020, and has so far supported 19 residents through regular befriending calls with Sanctuary employee volunteers. The aim of the scheme is to reduce social isolation and provide a friendly and reassuring voice at the end of the telephone. Beverley Tomkins, Supported Living Housing Manager at Trellis House, said: "When you ask Roy how it is going with his befriender, a big smile lights up his face. This pairing has been great from the start."
What our Partners have said:
Members of staff from our Learning and Development department volunteered at Worcester Foodbank, which helps local people in crisis.
Ruth Allsopp, Operations Coordinator at Worcester Foodbank, said: "The team were a hardworking bunch and diligently helped us get on top of the sorting and moving of donations. They brought with them a sense of fun, enthusiasm and dedication to helping the local community. Volunteering like this helps us to get food out to the community quickly and safely, as well as offering our team a bit of relief at a very busy time. Thanks so much to them and Sanctuary for supporting us."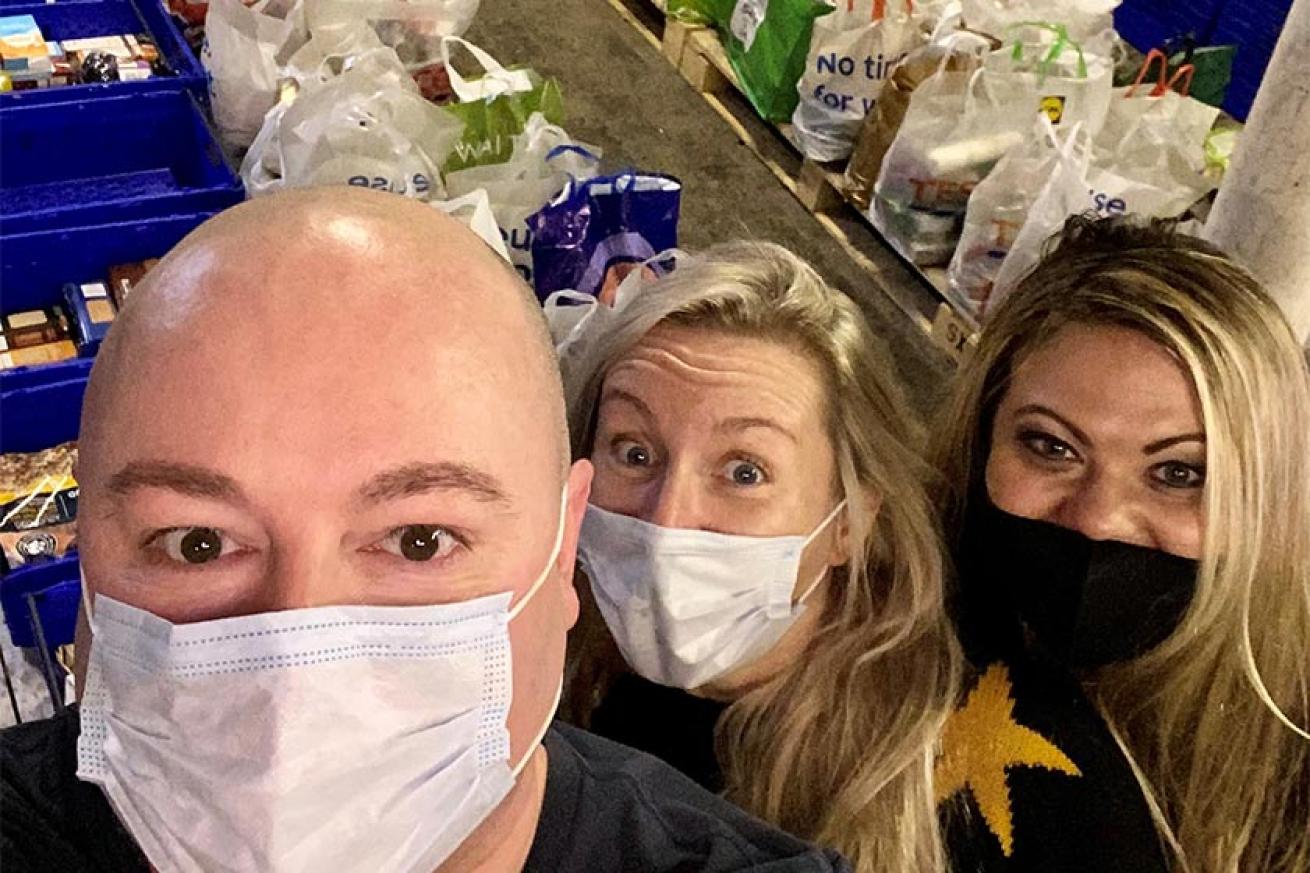 Let's work together