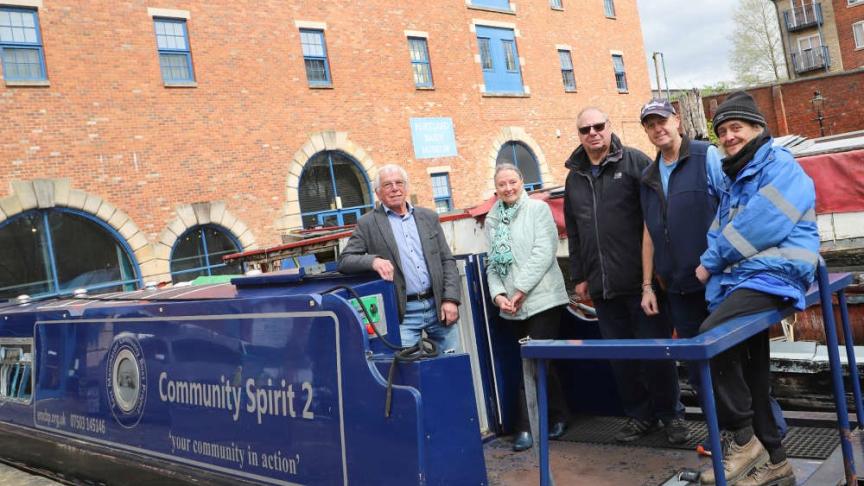 At Sanctuary we aim to have a positive impact in our communities and on the wider environment.  
One example of this is our recent work with the East Manchester Community Boat Project (EMCBP), a charity which gives free boat trips to local community groups. 
To make their service more environmentally friendly and protect the waterway, EMCBP has electrified its passenger narrowboat 'Community Spirit 2' by replacing the diesel engine with two battery-powered electric motors. With our support, the charity has installed an Electric Vehicle Charging Point for the motors at Heritage Wharf, an estate owned by Sanctuary overlooking the Ashton Canal.
Ethan Nichols, our sustainability projects officer, said: "It's great to see how the electric motors transform the boat and how peaceful its journeys now are. We continue to look for opportunities to work with our partners to drive forward our sustainability and net zero agendas." 
 To learn more about our net zero goals, visit our sustainability page.