5th August 2022
Sanctuary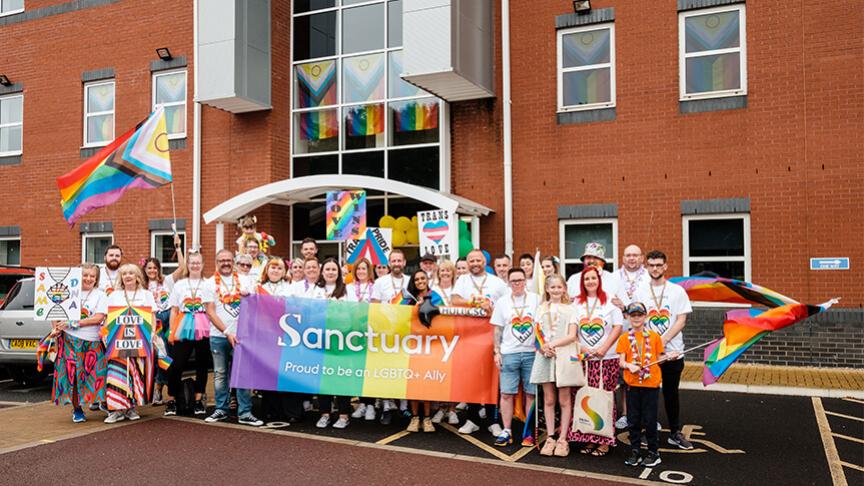 We were really proud to sponsor and play an active part in this year's Pride in Hull celebrations.
Inclusion is one of our key values at Sanctuary and we are committed to being an organisation where diversity is valued and everyone feels safe to just be themselves.
Our colleagues were joined by their friends and family members as they headed into Hull city centre to take part in the festivities and celebrate the differences that make us unique.
Customer contact manager, David Boyd, played a leading role in our involvement with Pride in Hull.
He said: "The day was absolutely amazing. We had flags flying, whistles blowing and everywhere I looked there were smiles, which was exactly what I wanted for everyone.
"It's been really liberating. To be there, waving the Progress flag above my head with all my favourite people around me – friends and family, my amazing employer – was an incredible day, just something truly beautiful and unique."
Find out more about Sanctuary's approach to equality, diversity and inclusion.