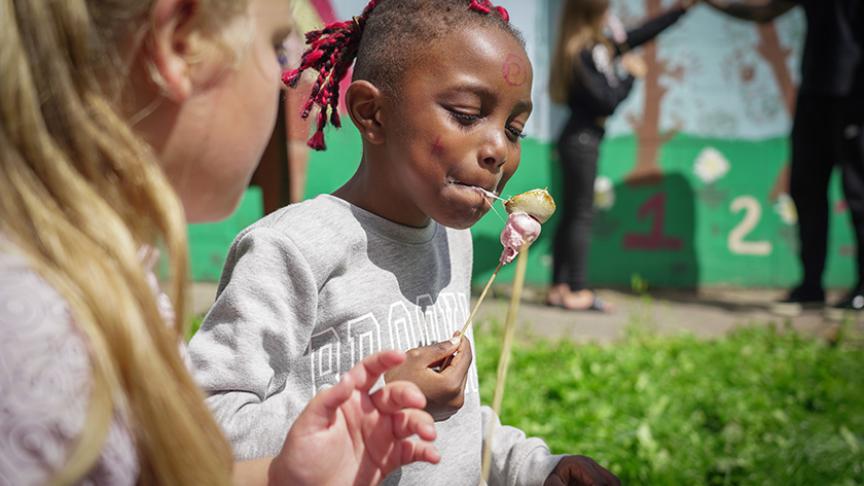 Two summer Torbay play schemes will help ensure children get a healthy meal during the school summer break while having fun and keeping active.
From football to nature walks, gardening to karaoke, water slides to den building – there will be plenty to keep the youngsters occupied at venues in Paignton, Torbay and Brixham.
Funding from social housing provider Sanctuary is supporting the schemes which will reach more than 200 children across the area, including around 90 with special educational needs and disability, and help to combat holiday hunger.
The schemes run by Play Torbay - a charity which provides fun, accessible play opportunities all year - will be based at The Acorn Centre in Torquay, Wild Fox Playground at Foxhole Paignton, and Indigos Playground in Brixham.
The four weeks of activities are based on feedback from young people at previous holiday schemes. Alongside a daily fast-moving game to keep everyone physically active, children will be able to invent their own play, giving them the chance to be creative, resourceful and imaginative, as well as finding quiet spaces.
A tasty and nutritious lunch will be provided each day, with children able to help in the preparation. Individual 'foodwise' booklets, which they can complete, will provide recipes and information to help families make healthy food choices at home.
Sanctuary is also supporting a holiday scheme at Great Parks Community Centre in Paignton. The holiday club, held over 16 days, will include football, dance, table tennis, environmental workshops alongside Groundworks Westerland, traditional team games and roller-skating. Each week will end with a talent show, and there will also be a strong environmental theme, including wild art projects.
The scheme will be run by Imagine - Torbay Multicultural Group CIC, which provides projects to benefit Torbay's diverse communities.
Play Torbay and the Imagine scheme are both part of the Government Holiday Activity and Food programme, which aims to overcome inactivity and holiday hunger for families eligible for free school meals.  The support from Sanctuary will allow children from families who are struggling financially but not eligible for free school meals to also take part.
Lynne Roberts, Neighbourhood Partnership Manager for Sanctuary Housing, said: "These schemes offer physical and enrichment opportunities for the children and young people, while also ensuring they are able to enjoy a good, healthy meal each day. We're delighted to be supporting these projects which I'm sure the children will love."
Imagine director Julie Bose said: "We are really happy that all the local families get a fair opportunity to access the club. The Sanctuary support allows additional numbers from the estate who are friends and neighbours."