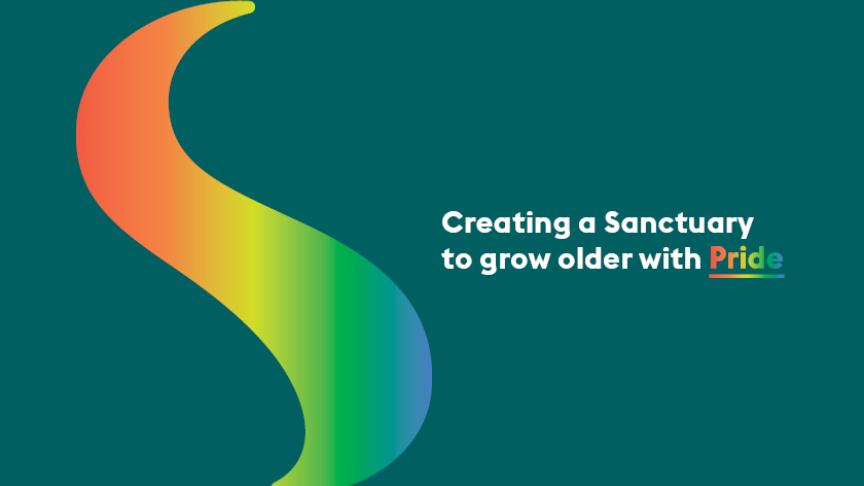 At Sanctuary, we're committed to being a diverse and inclusive organisation for our colleagues and customers alike.
We're delighted to be hosting an event looking at the provision of housing for older LGBTQ+ people – and we'd like to invite you to attend.
The online event will be taking place from 12-1pm on Monday 25 July and will be hosted by our Chief Operating Officer – Commercial, Sarah Clarke-Kuehn.
Sarah recently spearheaded an LGBTQ+ project for our organisation, looking at how gay and trans older people living in residential care can be supported to live their lives to the fullest. The project saw more than 150 people trained in providing specialist support.
We're thrilled that Sarah will be joined by two experts in the field:
Bob Green OBE

has worked in various roles within social housing for over 30 years and spent 14 years as Chief Executive of

Stonewall Housing

, which provides housing advice and support to LGBTQ+ communities. Bob is currently leading a project for the LGBT Foundation and Manchester City Council to deliver the UK's first purpose-built LGBT Extra Care Scheme, and from 2009 until 2019 he sat on the Equality Advisory Board of Homes England.

Anna Kear

, Chief Executive Officer at

Tonic Housing

, was appointed in May 2018 with a mandate to transform the founders' vision of creating LGBT+ affirming retirement communities in the UK into a reality. Anna is also co-chair of HouseProud, the network group for LGBTQ+ people working in social housing and a member of the 'Housing with Pride' steering group working to actively promote LGBTQ+ resident inclusivity and affirmative action in the social housing sector.
The panel will also be discussing integrationist vs specialist models, the importance of inclusive housing solutions, and creating vibrant LGBTQ+ retirement communities where people can share common experiences, find mutual support and enjoy their later life.
Please join us for what promises to be a fascinating and stimulating discussion.
If you'd like to attend, please email events@sanctuary.co.uk and we will send you details.
You can also find out more about Sanctuary's approach to equality, diversity and inclusion.