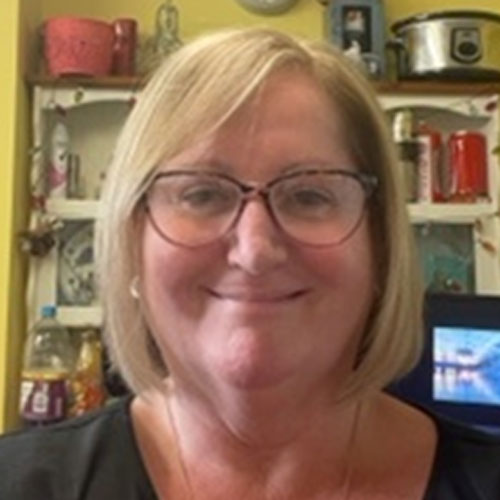 Originally from Australia, Annette met her partner in Devon while touring Europe 27 years ago – and has been there ever since. The couple have two children and live in a Sanctuary home.
Here's Annette's story in her own words:
"I work for the local council in the children's services team as a fostering events and recruitment coordinator. I'm also a wellbeing champion at the council and a corporate parent champion. I am a strong advocate for all looked-after children and care leavers. I'm keen to see how I can work with Sanctuary to improve services and access for young people. We lived with a family member and commuted to where the children went to school. I discovered through a routine eye test that I was suffering from a degenerative eye condition. This meant that, at 41, I could no longer drive and our housing situation had to change. We were offered a property about six months after my diagnosis, and consider ourselves lucky to have a lovely home and great neighbours. In my spare time, I love to study. I have a Level 4 qualification in Business Administration and am currently working towards a Level 3 Children's Workforce qualification. If I want to relax, I get my colouring book and pens out!"