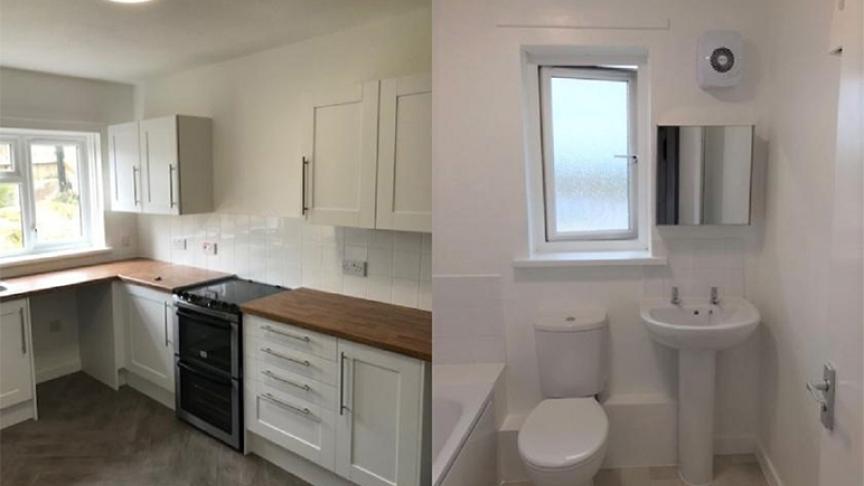 We've invested more than £500,000 to fit new kitchens and bathrooms for residents at a housing scheme in Falmouth.
The work has been carried out in properties at our 50-home Prislow Fields housing scheme and follows a previous investment of more than £350,000 to upgrade heating and renew windows and doors at the site.
Residents have told us they are delighted with the improvements that have been made and the way the work has been carried out.
One said: "Sanctuary's work team did a brilliant job and left the place very clean and tidy every day. I'm very pleased with my new kitchen."
Another added: "The team were friendly and professional and were very caring around my son's sensory issues to loud noises. They were brilliant throughout the whole time they were here."
Joanne Stringer, Sanctuary's Head of Operations – Property Services (South West), said: "We believe that everyone deserves a safe and comfortable place to live.
"As well as delivering new affordable homes, we're committed to investing in our existing homes and communities and I'm delighted that we've been able to carry out these improvements for our residents at Prislow Fields."