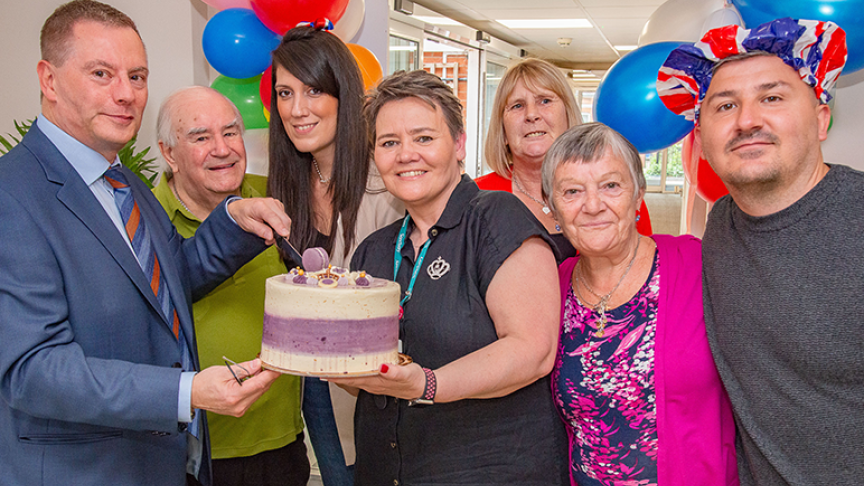 Residents at a housing for older people scheme in Worcester enjoyed a patriotic party to celebrate the Queen's Platinum Jubilee.
Housing provider Sanctuary held the celebration at its Noele Court scheme, in Tuffery Close. The scheme was decorated in red, white and blue and residents enjoyed a tasty afternoon tea, music and lots of party games.
Sanctuary provided funding for almost 200 Jubilee celebrations in its housing schemes across the country through its Community Investment Fund, which supports initiatives that make a difference to the lives of residents.
Group Chief Executive, Craig Moule, attended the party at Noele Court and enjoyed chatting with residents about their favourite memories of The Queen and events during her 70 years on the throne.
He said: "Our mission as a social housing provider is about far more than just the bricks and mortar, it's about building safe and sustainable communities where people choose to live.
"It was a real pleasure to share this wonderful occasion with our residents at Noele Court and I'm delighted that we've been able to support so many Jubilee celebrations for our residents all over the country."