17th November 2023
Sanctuary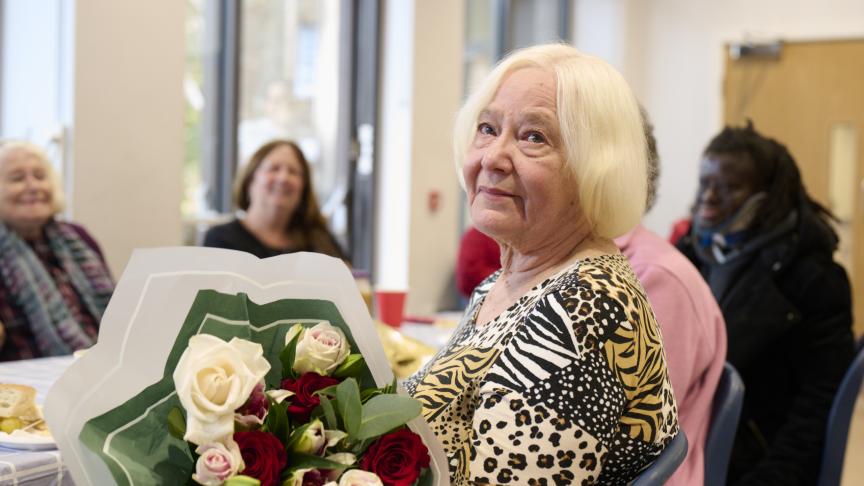 Gascoyne residents past and present came together on 29 October to celebrate our Hackney estate turning 75.
The guest of honour was Pauline Whitmore, Gascoyne's last surviving original resident from 1948. Many of the 80 guests who attended had moved from the estate years ago.
Memory and recording were at the heart of the celebrations. This included a major exhibition of Gascoyne's first 50 years and a slideshow of 100 residents, both current and past. Kirsty Badenoch installed a fascinating display of photos of items people had put out for recycling.
Sanctuary residents from neighbouring streets also took part, many of whom are regular participants in the popular, weekly workshops held at Gascoyne Community Centre.