How do our services impact climate change?
We measure our carbon emissions in two different categories: our operational carbon footprint, and our extended carbon footprint.
Our operational carbon footprint includes the emissions from:
Our extended carbon footprint contains all other material sources of indirect carbon emissions that are generated by our activities (the remainder of Scope 3) – like the emissions from the homes we rent to our customers, or the emissions from the supply chain from which we buy goods.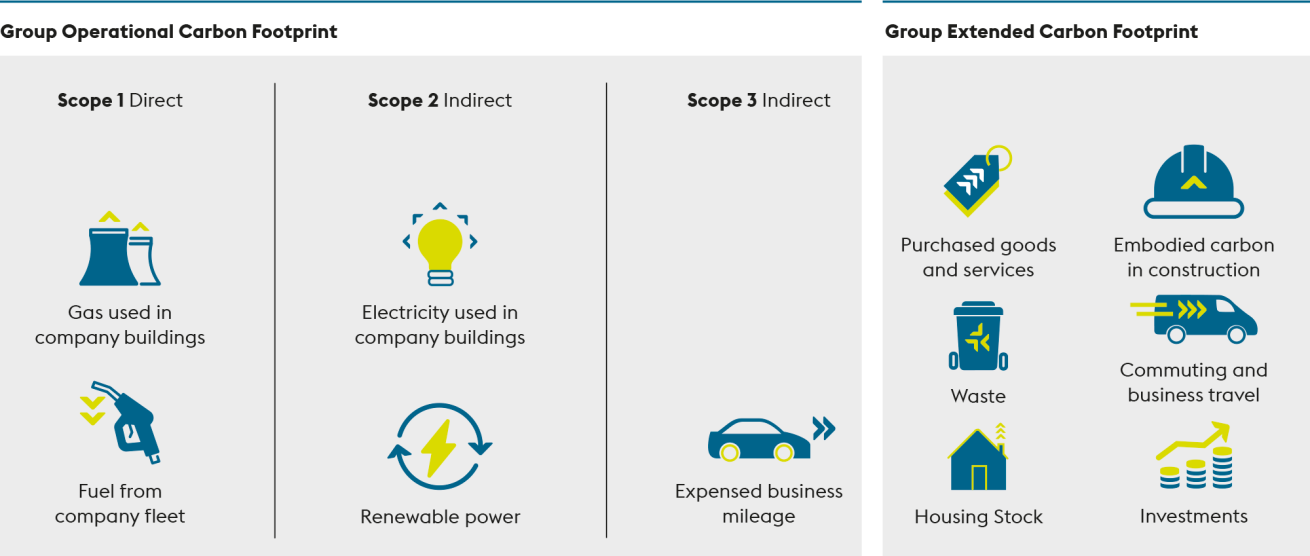 Understanding our exposure to climate risks
Working with the consultancy RSK and their Centre for Sustainability Excellence, we're identifying physical climate change-related risks to our homes, operations, and stakeholders, as part of a wider project to start adapting to the changing climate. Together, we're then analysing a range of different climate change scenarios and how they may impact us.
So far, we've collaborated to create a climate risk register, which has identified the following key future risks for Sanctuary:
Increased demand for cooling, as the climate warms, will increase both costs and health risks to customers nationally.
Damage caused by high winds, subsidence, and infrastructure disruption will produce increasingly frequent issues for our operations and maintenance of homes.
An increased risk of severe flooding in coastal or riverside communities will prevent our operational teams from reaching customers in need, compromising our quality of service.
We'll also be developing a climate resilience action plan, as well as completing an exercise to understand the financial impacts of our material physical climate risks on revenue, expenditure, assets, liabilities, and capital. This exercise will support us to develop our climate risk disclosure capabilities, keeping us in line with best practice across large organisations.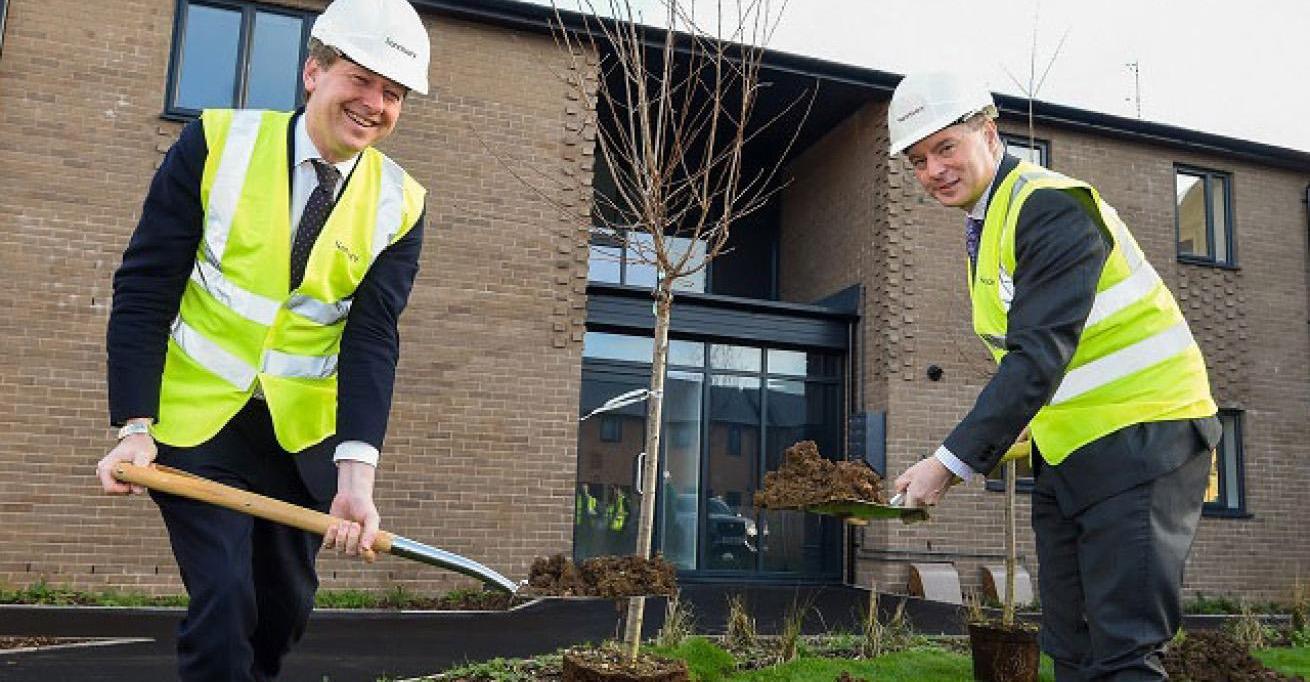 Progress
Since 2019/2020, our operational carbon emissions have reduced by 41%.
Because our organisation has grown and more homes are being built, and because our baseline year for this was heavily impacted by the pandemic, our extended carbon footprint has increased by 15%. But this was expected, and despite this increase, we can see considerable progress.
Carbon emissions from our social housing is estimated to have decreased by 1,320 tonnes of CO2e, and we aim to bring all social housing properties to EPC band C by 2030 at the latest.
EcoHousing
We're proud to be part of a collaborative project called EcoHousing, which aims to improve environmental performance in the social housing sector.
We've teamed up with the University of Worcester, Platform Housing Group and an environmental consultancy, Loreus Ltd., to implement a new Environmental Management System and reduce our carbon footprint.
We're sharing best practice, learning more about our carbon emissions and working together to make positive changes to our communities.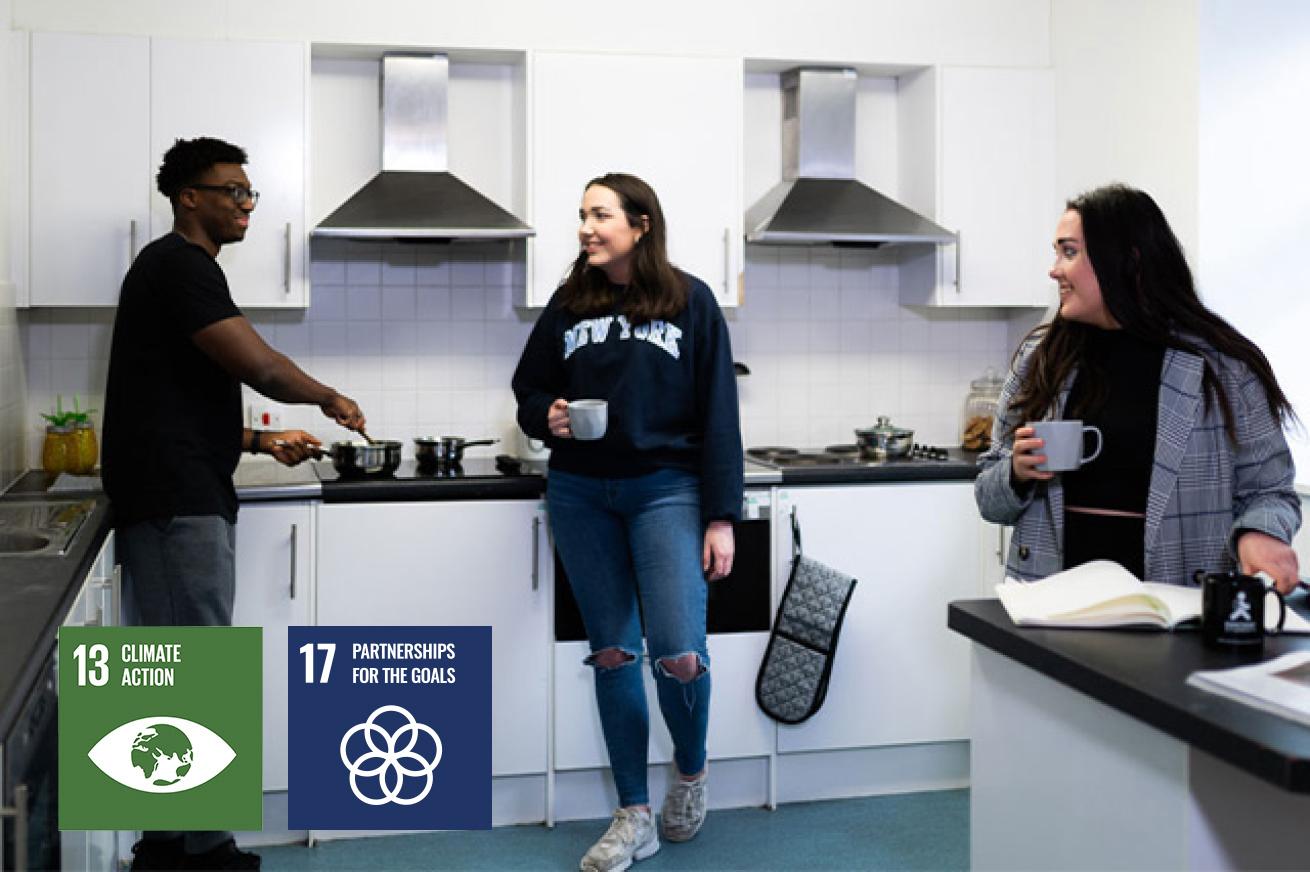 How is Sanctuary reducing its environmental impact?
We committed to halving our operational emissions by 2030 and reaching net zero by 2050. Our Environment and Climate Change Strategy documents the progress we have made so far.