14th November 2023
Sanctuary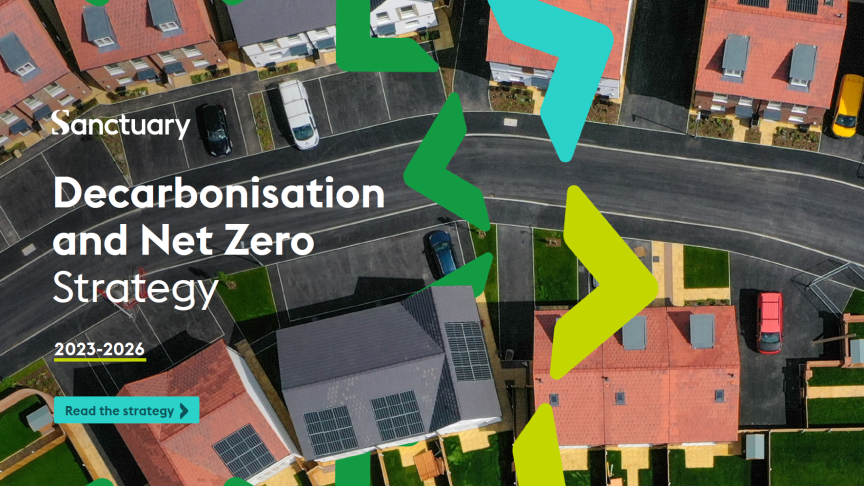 We've published our new 2023-2026 Decarbonisation and Net Zero Strategy, demonstrating our ambition to decarbonise our homes and operations for the benefit of our customers and the environment.
This strategy builds on our Environment and Climate Change Strategy, with a specific focus on decarbonisation. It includes details of our decarbonisation journey to date, demonstrating our progress against our commitments, and our planned path to achieving net zero carbon emissions by 2050. 
Rebecca Craig, Director of Sustainability and Climate Change said: "This strategy sets out our decarbonisation progress to date, but also provides an ambitious roadmap for how we plan to decarbonise our homes and operations for the benefit of our customers. 
"We have now calculated our Total Carbon Footprint, including all sources of greenhouse gas emissions, for three years. This has provided us with a comprehensive understanding of where our most material emissions hotspots are, enabling us to focus on tackling these areas of greatest impact. This makes it the right time to publish our Decarbonisation and Net Zero Strategy and make public our sustainability ambitions."
Find out more about sustainability at Sanctuary  
Sustainability is one of our core values here at Sanctuary – our culture involves working together as one team to support our social purpose and putting our customers at the heart of everything we do. This includes playing our part to protect and improve the environment. 
You can visit our Sustainability Hub to keep up to date with all our sustainability projects and our latest news. You can also read our most recent Sustainability Report 2023.