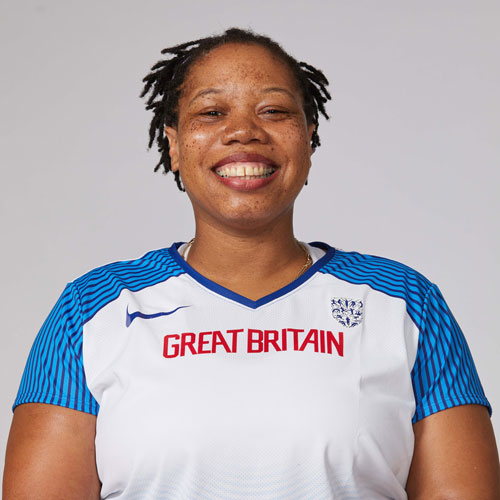 Vanessa, a Sanctuary resident for eight years, lives in a ground-floor flat in London with cats Derek and Tally.
Here's Vanessa's story in her own words:
""Wi likkle but wi tallawah" is an old Jamaican saying that essentially means 'we are small but we are strong and fearless', which is where Tally's name originates. He may be little, but he is no scaredy cat! I had been on the housing waiting list for a very long time when this property was put forward as potentially being a suitable place to call home. I nearly didn't view it when I was told it didn't have a kitchen but had a 'dinette'. However, I decided to go along and see for myself just how small the kitchen alcove was and if I could make it work. I was delighted when I discovered that not only did the flat have high ceilings and a bay window, it also had a 'kitchen-diner', a large kitchen with adequate space for a dining table. Just goes to show the importance of good communication and using the right words. I am currently an undergraduate student, aiming to qualify in sports and exercise science. In 2014, red lipstick, a tweet and a year of saying 'yes' led me into athletics but you'll have to ask me if you want to hear the rest of that story. I am a British Paralympic athlete and have represented Britain at two Olympic Games. I am the current British champion in F34 Shot Put, Discus and Javelin and British record holder too. I won a bronze medal in the 2019 World Championships and Gold in the women's F34 Shot Put at the European Championships in Berlin. When I'm not chucking heavy metal balls around, I enjoy gardening and started growing my own vegetables over lockdown. I am teaching myself to sew and really enjoy just hanging out with my two-year-old niece – even if she won't share the purple crayon with me! More recently, through taking a creative writing course I have discovered a talent for writing, something I didn't know I could do until I tried it. I am a trustee for Sporting Equals, a small national charity which promotes ethnic diversity across sport and physical activity from grass roots through to the boardroom. I am co-chair of the Haringey Wheelchair User Group. I am also training to become a Performance Lifestyle Practitioner. This will allow me to bring all my experiences – everything I've done, seen, learned, and lived – together to support and hopefully benefit other athletes.    When I first saw the advert for new NRSP members and read about the panel, I wasn't seeing anyone I could relate to, with similar lived experiences to me. I feel I can make a positive contribution to the work of Sanctuary by adding an unheard voice and perspective."