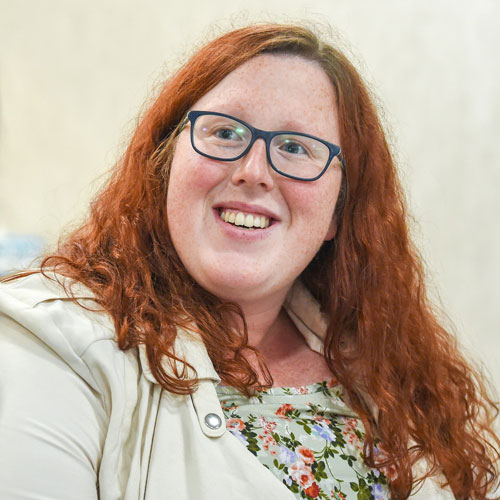 Olivia lives with her husband of eight years and two pet rats in a high-rise flat in the West Midlands.
Here's Olivia's story in her own words:
"I'm a driver for a well-known supermarket chain. When I'm not out delivering to customers, my husband and I are keen gamers. We enjoy playing board games and co-operative computer games together. I am also a trained chef, having studied at catering college. I love cooking fabulous food for family and friends to celebrate special occasions. We moved into our home three years ago having previously rented in the private sector. We were delighted to be offered a secure home that had the space we needed. When I saw the advert for NRSP members, I wanted to get involved. I had never heard of a large organisation discussing their performance and services with their customers. I've already seen for myself the difference the NRSP has made on the service all residents receive. I hope that my perspective and involvement will help Sanctuary make more improvements in the future."