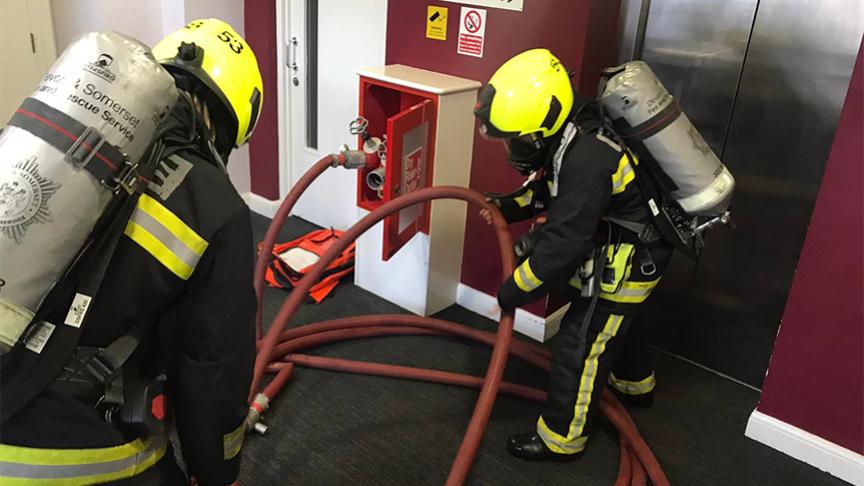 The safety of our residents is our priority. We work closely with fire crews across the UK to help protect those living in the homes we own and manage.
Training exercises give local firefighters a deeper understanding of our properties and show that the safety plans we have in place work.
A recent example of this was when Devon and Somerset Fire and Rescue Service carried out a planned safety drill at Ladysmith House in Taunton, a six-storey building with 74 flats.
The exercise focused on an empty flat that was between tenants to minimise disruption to Ladysmith House residents. The purpose of the drill was to test the speed of the fire team's response and involved five fire engines.
Ed Lidster, Taunton Green Watch Crew Manager, praised the local Sanctuary team for helping the training run smoothly.
Ed said: "Real world exposure and site knowledge is invaluable. The exercise ran well with lots of practical learning for the crews involved."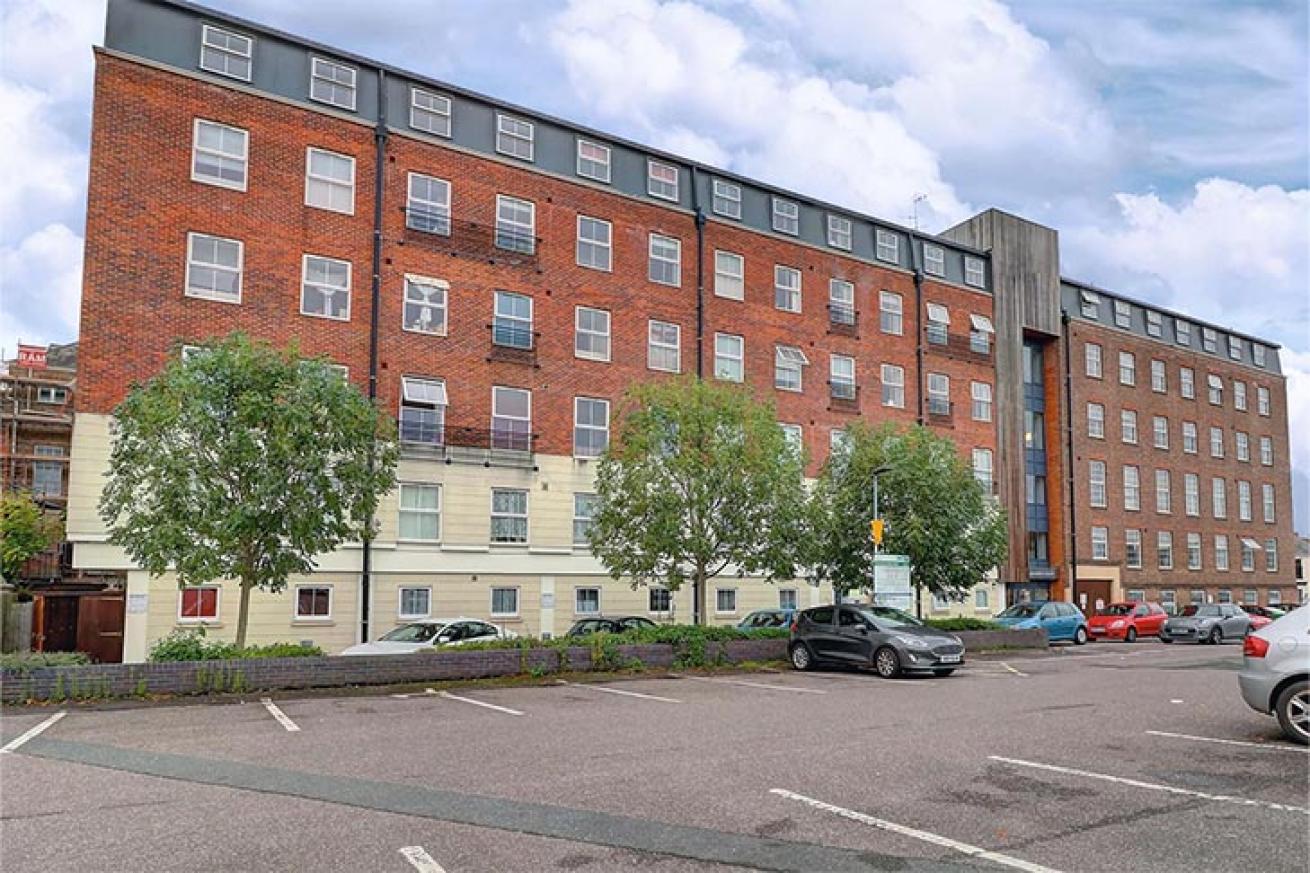 In recent years the local fire response has been tested at many buildings managed by Sanctuary. This includes the Addenbrookes hospital accommodation in Cambridge and the Henry Scott Tuke House student halls at Falmouth University.
Last month a major training exercise took place at Plymouth's Barne Barnton estate, where we're carrying out a multi-million pound regeneration project.
Paul Reade, one of our Senior Fire Technicians, said: "These exercises test the safety measures for the buildings we manage, which benefits both the fire service and Sanctuary.
"The residents I speak with also appreciate the extra knowledge and experience local crews will have of their building if they are required to attend for real."