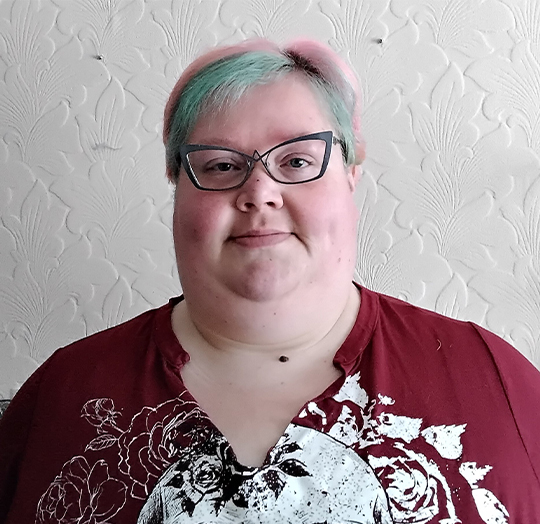 Sam is a lifelong resident of Blacon in Chester. Sam lives in a ground-floor flat with her wife, dog Zero and four pet snakes.
Here's Sam's story in her own words:
"I'm very active in my local community. I helped set up a support group for people experiencing mental health and life challenges, and also won a young achiever award in 2011 for creating and running a local youth theatre. I also donate crocheted items to my local hospital to help raise money for their ongoing fundraising appeals. In my spare time I'm vice-president of the UK Pagan Council. I love crafting, especially crochet and greeting cards, enjoy reading all kinds of fiction and music of most genres. I live with a degenerative hearing condition but it doesn't stop me getting involved. I want to help make things better for other residents and ensure that everyone's voice is heard. Being involved locally and now nationally I hope other people will see that you can make a difference no matter what is going on in your own life."