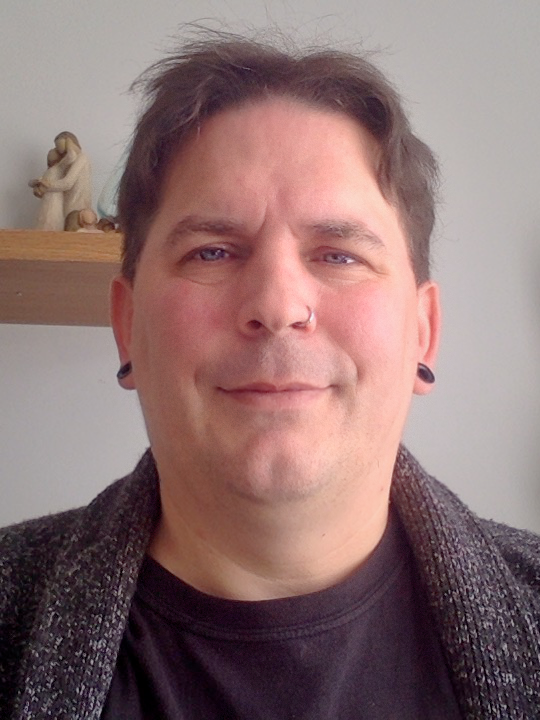 Alan lives with his wife of 21 years, their two children and two dogs. Alan has been a Sanctuary resident for more than 17 years in West Oxfordshire. 
Here's Alan's story in his own words:
"I was invited to join the NRSP after I offered my skills as a user experience designer to help Sanctuary appraise a possible mobile app. My background is in engineering, graphic design and user experience and I'm a huge champion of accessibility and user-centred design.

In my spare time I volunteer as a civilian instructor for the Royal Air Force Air Cadets where I am a Duke of Edinburgh Award leader working with youths from 13 – 18 years of age. I also like to explore my local countryside with my family and dogs, and have a passion for video games, photography and music."