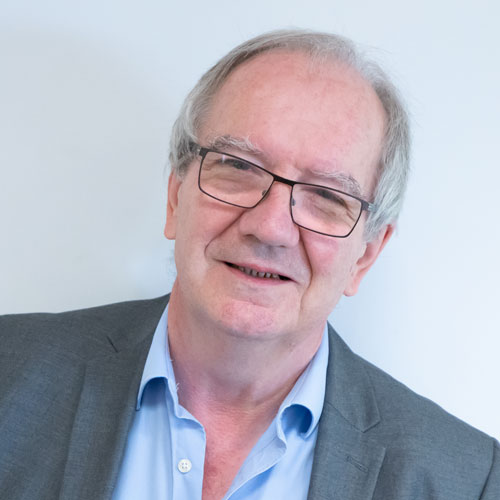 Chairperson
Graham lives in a leasehold retirement property in South London which he has called home for the last 14 years.
Here's Graham's story in his own words:
Born in Crystal Palace, I have lived in London for most of my life, moving away from the capital briefly on a couple of occasions for work but always finding my way back. After graduating from university where I studied economics, I worked in a number of roles, before embarking on a computing course in my late 20s and a career in IT. I have worked in many interesting roles, including for the Ministry of Defence in Whitehall and MOD establishments around England. I retired as the Head of IT for CAFOD - the Catholic international development charity, with responsibility for IT systems both in the UK and overseas. Through my interest in archaeology, I became a keen volunteer on archaeological digs in the city and worked on sites along the South Bank of the Thames and a proposed location for a Central London Hospital extension. My most notable 'find' was a gold stylus dating back to the Roman era. Outside of work, I was a Local Ward Councillor for Shepherds Bush and White City for four years, which has given me a wealth of experience in advocacy and representation. I was also an active member of my local Green Party for a number of years.  In my spare time, I played for and helped run a local amateur football team and also enjoy playing chess and listening to live music. My involvement with Sanctuary and the NRSP grew out of my involvement as secretary with the residents' association where I live. As a result of this work with Sanctuary to tackle some of the challenges residents were facing, I was invited to join the London Scrutiny Panel, subsequently becoming its Chair. I also became a member of the Homeownership Forum which was set up following a national residents conference I attended, before later joining the NRSP. I'm a strong advocate for improvement and change and interested in helping Sanctuary to provide the very best service it can to all of its residents. I originally got involved because I wasn't seeing or experiencing great service at my own scheme but I've since witnessed the changes as the organisation has streamlined processes and become more dynamic.  Looking forward, I'm really keen to work with Sanctuary on increasing the opportunities to hear from a wider and more diverse range of resident voices.